Mastering Design Thinking
Create Value Through Systematic Innovation
3 months, online
6-8 hours per week
Why Master Design Thinking?
Design thinking is a powerful process of problem solving that begins with understanding unmet customer needs. From that insight emerges a process for innovation that encompasses concept development, applied creativity, prototyping, and experimentation. When design thinking approaches are applied to business, the success rate for innovation improves substantially.
This program is for teams and individuals who want to learn a proven, systematic approach to new product development. Anyone responsible for driving innovation, growth, and the customer experience should attend, including functional and cross-functional teams.

Roles of past participants include those from creative, design, customer experience, engineering, innovation, product, R&D, strategy, and UX, such as:
Product Manager, Marketing Manager, Growth Manager, R&D Manager, and Product Head
Senior Designer, UX Designer, Design Engineer, Creative Manager, UX Design Consultant, Art Director
C-Suite executives including CEO, COO, Managing Director, Founder, President, Chief Strategy Officer
Innovation and Growth Consultants
Mastering Design Thinking is for teams and individuals who want to learn a proven, systematic approach to new product development. The process puts unmet customer needs at the center of the problem, and every step brings you closer to solving the problem.
Begin your Design Thinking Learning Journey:
Learn the concepts that drive design thinking
Submit your project ideas around user innovations
Identify customer needs and user groups
Translate needs into product specifications
Create a prototype
Build out the product architecture
Analyze the economics of the innovation
Choose the right development process
Present your final ideas, get real-time feedback
7 Real World Applications
Module 1:
 Design Thinking Skills
Understand the critical design thinking skills needed to either improve an existing product or design a new product.
Module 2:
 Identifying Customer Needs
Learn to identify customer needs and draft customer needs statements as your first step towards user innovations.
Module 3:
 Product Specifications
Learn how to translate user needs into product specifications quantitatively, and how establishing product metrics can help to define those specifications.
Module 4:
 Applied Creativity
Learn to apply creativity, brainstorming, and concept generation process in designing needs solutions.
Module 5:
 Prototyping
Explore prototyping methods, strategies, and real-life examples where these have been applied to create a design that represents customer needs and product specifications.
Module 6:
 Design for Services
Understand design of services, identify the potential for innovations within them, and learn how to apply product development frameworks to the service context.
Module 7:
 Product Architecture
Learn to use the modular and integral product architectures in determining the building blocks of a product.
Module 8:
 Financial Analysis
Learn to perform financial analysis of your project idea and decide if it is backed by a strong business rationale (Worth-It).
Module 9:
 Design for Environment
Learn how to apply design for environment principles to a product life cycle.
Module 10:
 Product Development Processes
Learn to select and implement a product development process (staged, spiral, and agile)that's aligned to your project needs.
Learn how Apple has succeeded by designing products and services that address a key customer need: ease of use.
Review an example of a fully comprehensive prototype and test via the complex system of Boeing's 787-9 twin engine commercial airplane.
Examine two recent innovations Bank of America developed based on customer needs regarding savings, and review their process for developing these service innovations.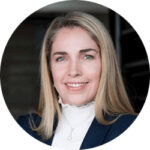 "It helped me synthesize what design thinking was about, but most importantly, I understood the correct sequence and how to sell it within the company so our executives could understand that design thinking is part of innovation."
— Ines Masallach, Marketing Director and Co-Founder at Imalinx, MEXICO
Senior Lecturer and Research Scientist, MIT Sloan School of Management
Renée Richardson Gosline is a Senior Lecturer in the Management Science group at the MIT Sloan School of Management and a Principal Research Scientist at MIT's Initiative on The Digital Economy, and a Digital Fellow at Stanford's Digitial Economy Lab. She is an expert on the intersection between behavioral science and technology, and the implications of AI for cognitive bias in human decision-making.
Get a verified digital certificate of completion from MIT Sloan School of Management. This program also counts towards an MIT Sloan Executive Certificate.
Early registrations are encouraged. Seats fill up quickly!